Serious Sam Revolution Update 1.02 is Live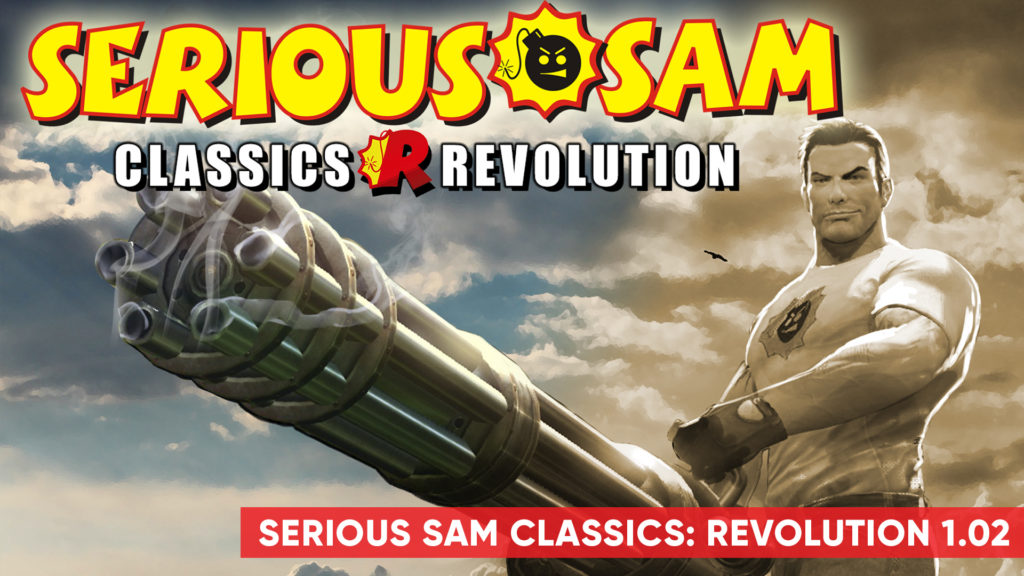 Hi everyone!

I can't believe it's been over a month since Revolution migrated from Early Access to a full release already, but we haven't been static since. Instead, we have been all over your reports and feedback, fixing, readjusting, rebalancing and expanding in the meantime.

Our main focus was fixing some critical issues as well as the invisible Workshop items issue that came up, as we love seeing your mods shine. This was sorted out, so please make magic happen, we can't wait to check all your custom stuff out.

This update also takes care of the leaderboard issues with survival levels, as well as many smaller issues with Netricsa, collision, textures and such. More detailed update notes can be found on Steam or Reddit, whichever you prefer.

Stay Serious!

For all things Serious Sam hit Mr. Stone up on Twitter and Facebook. Follow Croteam on Twitter and Instagram, like us on Facebook, and subscribe to our YouTube channel. And don't forget to join our ever-growing Croteam family on Discord and Reddit.