Serious Sam Fusion update 433900 is live!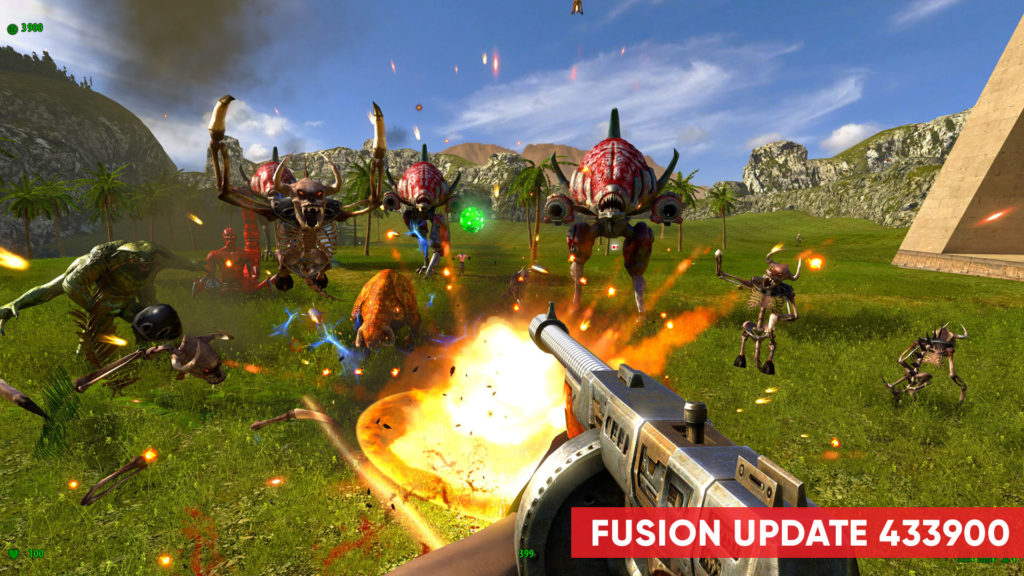 It's that time of the year again, the time of Fusion updates. This time, we're bringing to you a relatively small update focusing mostly on bug fixes and tweaks, rather than new features, engines and other huge changes that were introduced several months ago.

Guided by our community we have made huge progress in providing you with a stable, up-to-date Serious Sam experience, and Fusion is at its peak right now. It's THE way to play all supported Serious Sam games.
Find the full changelog by clicking here.
We value your input, and we want you to reach out to us with all feedback. For general thoughts and ideas, please use our official Reddit. Should you encounter any issues or bugs with Serious Sam Fusion, please report them on the Tech & Support subforum on Steam.
For other topics, follow Croteam on Twitter and Instagram, like us on Facebook, and subscribe to our YouTube channel. And don't forget to join the ever-growing Croteam family on Discord.