Serious Sam 4 Steam Trading Cards are Live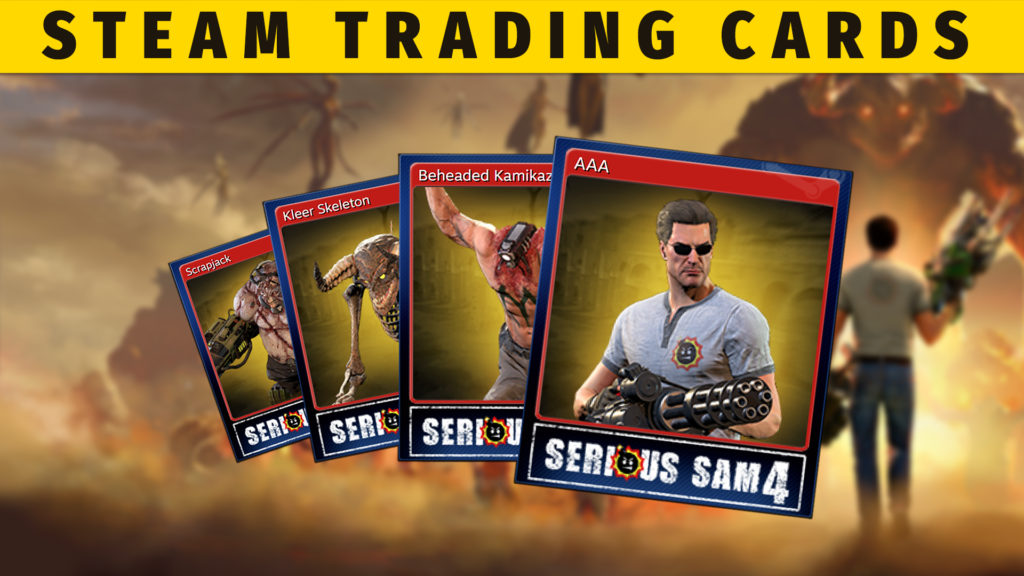 Are you a collector? Maybe you'd just like to decorate your profile with some fine Serious Sam 4 imagery? Fear not, we got you covered.
From now on, all Serious Sam 4 owners are eligible to receive some shiny Steam Trading Cards. There are 15 of them, and collecting them all will award you with a cool badge. One may even have an image of Damja… ahem, Mikhail on it.
Collecting cards and crafting badges will also get you some cool profile backgrounds as well as exclusive emojis, so get collectin'.
For more info, please visit the official Steam announcement page.