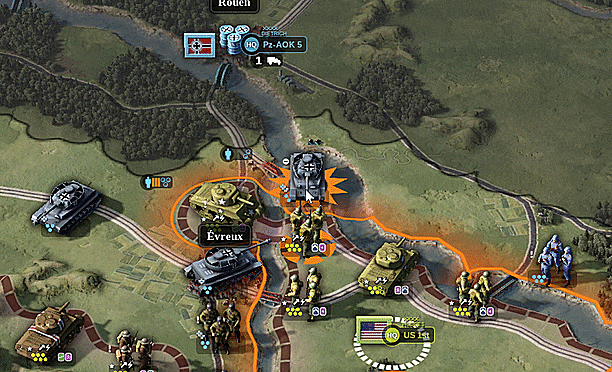 It's no secret that we've recently partnered up with Croatian game-dev veterans and our friends over at 2×2 Games to create Unity of Command II.
Good news: the game is progressing swimmingly and according to plan! Tom Uzelac, the lead designer, has done a good job with documenting the progress so far. His blogs (or Development Diaries) have a cult following of their own in the wargaming community.
Even if you never read those blogs, check out the latest entry, as Tom turns a new leaf and decides to focus more on the game itself instead of lamenting the process.
En Route to Rouen entry explains some of the most interesting new mechanics in Unity of Command II, such as dealing with enemy prisoners, gathering intel and piercing the fog of war to locate hidden enemy units. Pretty screenshots, too!