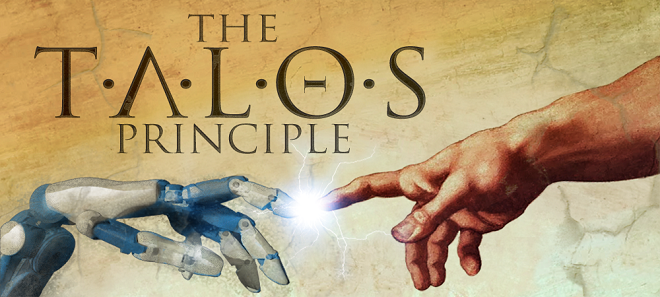 Description
The Talos Principle is a first-person puzzle game in the tradition of philosophical science fiction. Made by Croteam and written by Tom Jubert (FTL, The Swapper) and Jonas Kyratzes (The Sea Will Claim Everything).
About the Game
As if awakening from a deep sleep, you find yourself in a strange, contradictory world of ancient ruins and advanced technology. Tasked by your creator with solving a series of increasingly complex puzzles, you must decide whether to have faith, or to ask the difficult questions: Who are you? What is your purpose And what are you going to do about it?
The Talos Principle: Road to Gehenna
The Talos Principle: Road to Gehenna follows the narrative of Uriel, Elohim's messenger, as he explores a strange, hidden part of the simulation on a mission of mercy and redemption in an attempt to free the souls of the damned at all costs.
This substantial expansion consists of four episodes that take experienced players through some of the most advanced and challenging puzzles yet. The Talos Principle writers Tom Jubert and Jonas Kyratzes have returned to pen the expansion and show players an entirely different side of Elohim's world through a journey to Gehenna filled with new characters and a new society with its own history and philosophy.
Features
Overcome more than 120 immersive puzzles in a stunning world.
Divert drones, manipulate laser beams and even replicate time to prove your worth - or to find a way out.
Explore a story about humanity, technology and civilization. Uncover clues, devise theories, and make up your own mind.
Choose your own path through the game's non-linear world, solving puzzles your way.
But remember: choices have consequences and somebody's always watching you.
---
Videos
The Talos Principle - Official Launch Trailer YouTube
---
Images
download all screenshots & photos as .zip (2MB)
---
Logos & Icons
---
Selected Articles
---
Request Press Copy
Request a press copy by dropping us an email, and if we have any available we will gladly hook you up!
---
Additional Links
Official Facebook Page
facebook.com
Official Twitter Profile
twitter.com
Original Soundtrack
Available on Steam store.steampowered.com
The Talos Principle: Road to Gehenna DLC
Available on Steam store.steampowered.com
---
About Croteam
Croteam is an independent game development company located in Zagreb, Croatia and developing games and 3D engine technologies for PC, Mac, Linux, PlayStation 4, Xbox One, Nintendo Switch, iOS and Android, as well as various VR platforms.
More information
More information on Croteam, our logo & relevant media are available here.
---