Unity of Command II Dev Diary – A Seaborne Invasion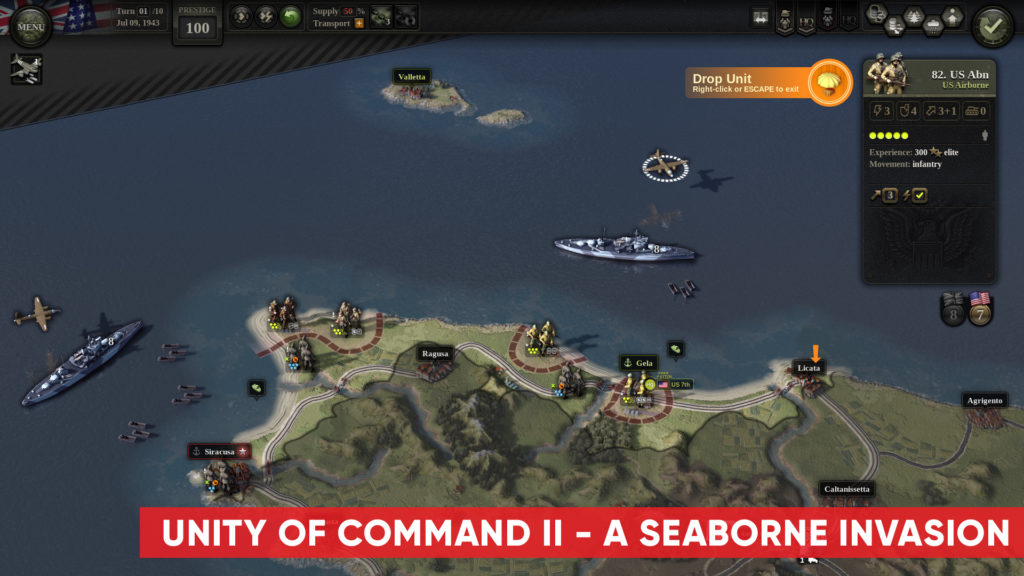 Our co-production partners 2×2 Games are steamrolling through milestone objectives list, smashing bugs and shooting down to-do tasks, as Unity of Command II gets ready to invade our PCs later this year.
As always, things start with a daring landing and a brand new Developer Diary detailing all of the mechanics typical for operations of this kind – naval defensive fire, LCVP landing craft ferrying the units involved in the naval assault, and a plane carrying paratroopers.
There's more, of course, as Tom tries his best to explain Headquarters mechanics, such as command points and HQ branches. If it sounds complicated, no need to worry, it's just one of those things that you pick up on your way to the front line. Provided you survive.
Check out the full dev-diary by following the link below:
https://steamcommunity.com/games/809230/announcements/detail/3131609396084470957
Follow Unity of Command on Twitter and like it on Facebook. Follow Croteam on Twitter and Instagram, like us on Facebook, and subscribe to our YouTube channel. Oh, and don't forget to join our ever-growing Croteam family on Discord and Reddit.