Serious Sam Tormental Equilibrium Update is Live on Steam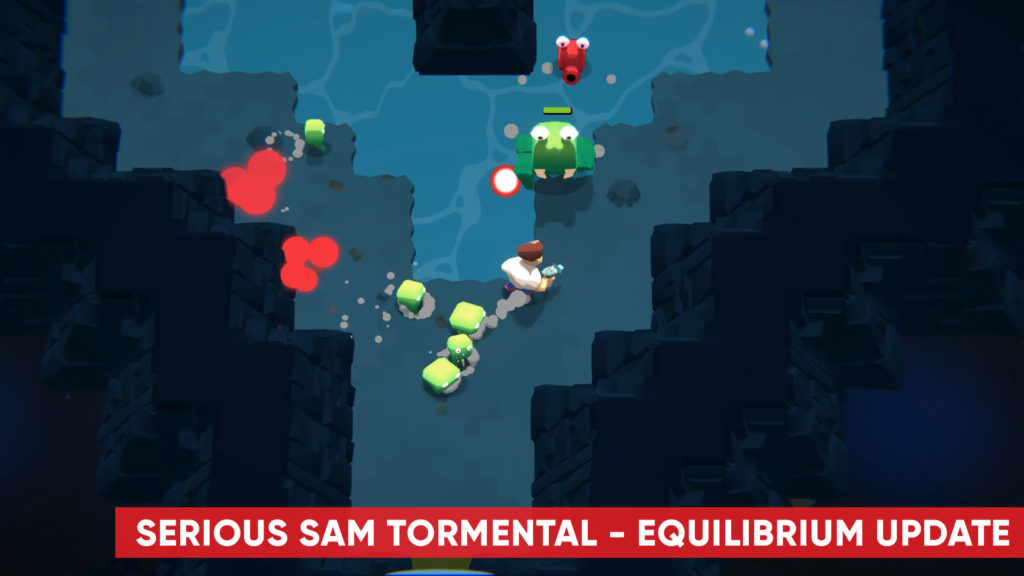 Our friends and partners from Gungrounds have launched another huge update to Serious Sam Tormental, and this one will blow you away. The Equilibrium update, as they chose to name it, was made almost entirely based on community feedback and brings forth many new features, as well as tons of bug fixes across the board.

Some of the highlights of this long-awaited update include a brand new difficulty setting – Tourist mode. This, along with some other in-game options allows for a more casual and forgiving experience aimed at those unfamiliar with the genre. The Equilibrium update also enables you to get to know the enemies of Tormental through an in-game encyclopedia.

Serious Sam Tormental Equilibrium update is full of balance changes, tweaks, and fixes, so make sure to check out the full changelog by following the link below. Grab yourself a coffee, before you follow it, as it's a big one.
📢 📢 📢
https://steamcommunity.com/games/640340/announcements/detail/1606018107451084764
For all things Serious Sam hit Mr. Stone up on Twitter and Facebook. Follow Croteam on Twitter and Instagram, like us on Facebook, and subscribe to our YouTube channel. Oh, and don't forget to join our ever-growing Croteam family on Discord and Reddit.