Race your way to victory in Battle Bolts update 1.03b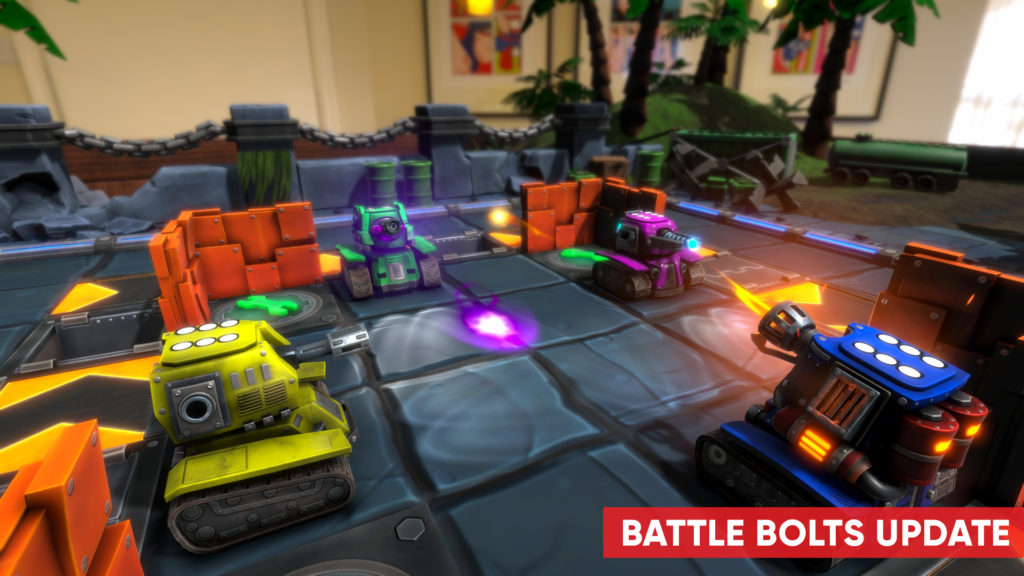 Our Croteam Incubator gem Battle Bolts has just been updated with some cool new features to make your strategic tank-battling even more fun. With a brand new game mode and some new tanks, along with some community requested features, this is the biggest update Battle Bolts has gotten since leaving Early Access.
The new game mode in question is Racing. The goal of this fun new mode is to end each turn on a highlighted tile, while using all traditional mechanics to prevent the opponent from doing so. The tank racing takes place on three custom racing arenas – Shifty Lanes, Crossroads and Drive-thru. Complementary to the new game mode are two brand new tanks – Ranger and Medusa – both equipped with unique front and side abilities.
For a full list of changes be sure to check out the official changelog.
For all things Battle Bolts visit official game profiles on Facebook and Twitter. Follow Croteam on Twitter and Instagram, like us on Facebook, and subscribe to our YouTubechannel. Oh, and don't forget to join our ever-growing Croteam family on Discord and Reddit.