Get ready for the weekend with a brand new SCUM update!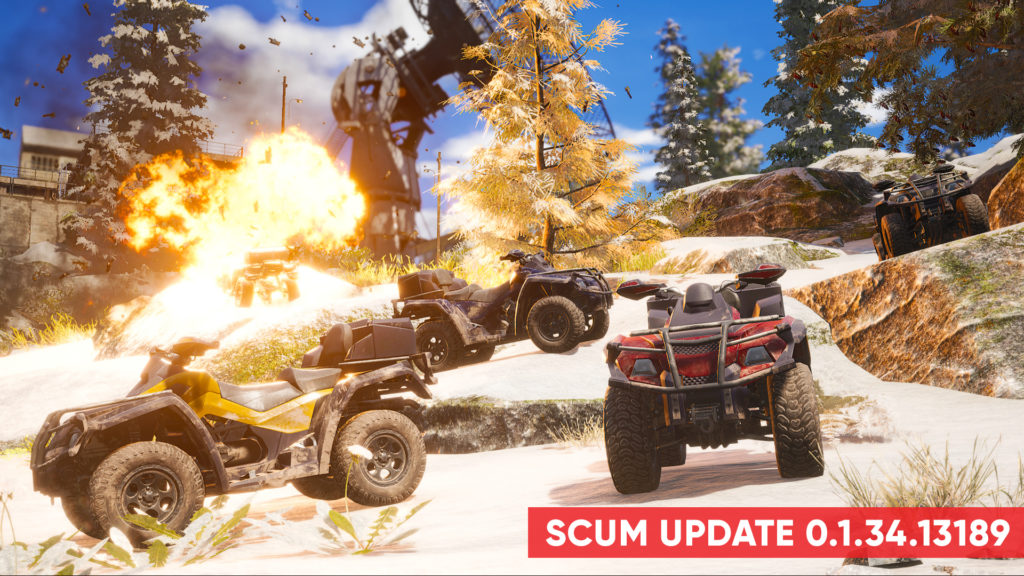 Another weekend is upon us, so it's fitting that we get a brand new SCUM update. This one is huge, with several great additions that will change your life forever*.
First up, there's a brand new primal Event going on in the SCUM world, so get ready to jump in for some Deathmatch action. To make things even better, Gamepires have increased the number of fame points gained throughout the whole event. Go make history!
If you're not up for man-on-man action, jump onto a shiny new Quad Bike that that will seat up to 2 people and make your off-road adventures super enjoyable, especially paired with the reworked cooking system that will bring up the survival chef in you.
There are other cool stuff in this update, as well. Stuff like new achievements and item degradation, so be sure to check out the full changelog by following the link below.
https://steamcommunity.com/gid/103582791456533850/announcements/detail/1620644023164950631
*Changes might not change your life forever.