We don't always open our door to journos, but when we do…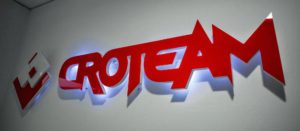 … it's turns out to be fun!
The good folks over from ASUS Republic of Gamers came to visit us a couple of weeks back. Kimberly and Jason had a chance to try out all our current VR projects and were completely blown away by the immersive and intense experiences they offer. Soon after that they started chatting to a few of our own, including our Alen Ladavac, Ante Vrdelja, Damjan Mravunac, Dean Sekulić and Nikola Mosettig, which let them find out first hand why we love VR and why we are willing to dwell in this alternate world.
If you want to know yourself, have a look at their freshly released article "Inside Croteam, the game studio going all-in on Virtual Reality". Enjoy!